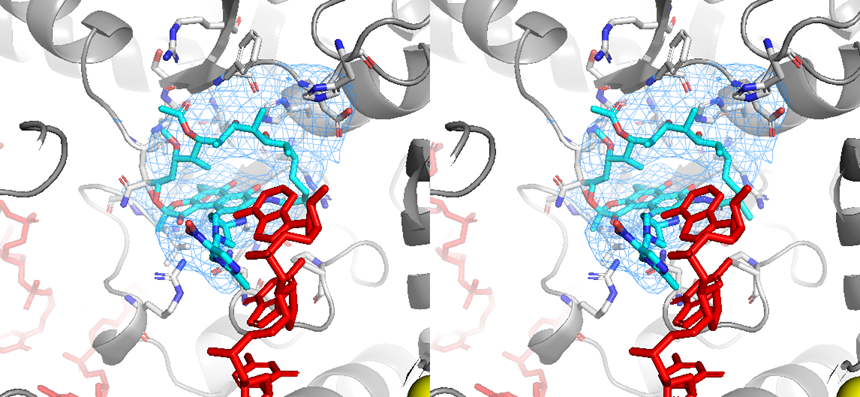 Drugs Fut 2021, 46(2): 129
ISSN 0377-8282
Copyright 2021 Clarivate Analytics
CCC: 0377-8282
DOI: 10.1358/dof.2021.46.2.3176879
TNP-2092. RNA polymerase (bacterial) inhibitor, DNA gyrase (bacterial) inhibitor, DNA topoisomerase IV (bacterial) inhibitor, Treatment of medical device-associated bacterial biofilm infections
Takare, R., Dasgupta, A., Chopra, S.
The unrelenting rise of drug-resistant infections including those caused by biofilm-forming bacterial pathogens negatively impacts morbidity and mortality worldwide and demands the urgent discovery and development of novel therapeutics. In this context, TNP-2092 is a multitargeting drug conjugate that is designed to exert antibacterial activity by inhibiting 3 essential bacterial targets, such as RNA polymerase, DNA gyrase and topoisomerase IV, and consists of rifampicin and a quinolizinone-derived pharmacophore (ABT-719). The hybrid demonstrated more potent activity compared with both parent drugs individually and has a low propensity for resistance development since it targets 3 essential bacterial enzymes. The U.S. Food and Drug Administration (FDA) has granted fast track and orphan drug designations to TNP-2092 powder for intravenous injection for the treatment of prosthetic joint infections. TNP-2092 has also received a qualified infectious disease product designation in the U.S.
Link to the article: https://journals.prous.com/journals/servlet/xmlxsl/pk_journals.xml_summary_pr?p_JournalId=2&p_RefId=3176879&p_IsPs=N.‍